We take great pride knowing our passion for detail is what shapes us. We believe that each festivity should reflect the style, personality and character of the people celebrating it.
Our Mission
Amy Kate Designs helps our clients discover their floral needs through a vision and style that's unique to each person and wedding location. Our high standards of floral art, achieved through years of experience and a profound passion for design, secures the confidence and trust of each and every one of our clients. Our goal is to make every client's dreams a magical celebration come true!
Sustainability
We do our best to integrate green practices into our business. We compost all plant and floral waste, use glass and other reusable containers, avoid non-biodegradable floral foam, incorporate locally grown materials and whenever possible, limit all communication to the electronic variety.

Quality in Motion
Weather conditions can be extreme in both the summer and winter months. We ensure the proper temperature management of our floral designs during transportation. And while many designs are created in the studio, we consider our job to be about 55% complete at that point. To be accurately integrated into the surrounding where the celebration takes place, many vignettes are created on site which is how we achieve such spectacular results.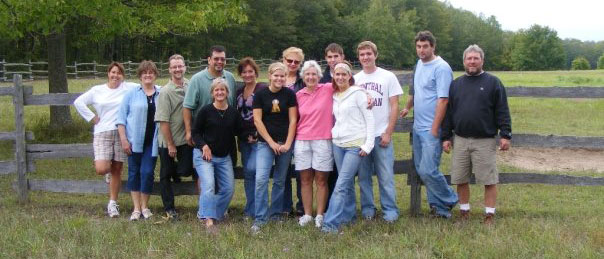 Style and Realism
Organic and natural is the signature style at Amy Kate Designs. "We've always derived our inspiration from nature", Amy says. "Anything that grows is fair game in our designs. Our style grows and evolves a little bit every year, but our roots remain very organic". We have been known to integrate a variety of unique props into our designs. When a vignette calls for a particular look, we take it a step further by studying our list of resources, visiting our neighboring nurseries or making that irresistible trip to our local antique stores looking for that particular vessel or perfect window pane. Historical pieces and family heirlooms find life anew in many of our creations. ..Ending with the ultimate goal achieved.