Well, it has begun. Wedding season 2016 is in full force now. We appreciate that Mother Nature finally took a break from dropping that cold, white stuff from the sky and is now giving us all the goodness we need: sunshine, rain, and even a little heat here and there for good measure! Dare I even say its nearly summer? No, I'll keep my mouth shut just in case she decides to drop one more bomb on us!
This past weekend we had the pleasure of working with the Savoye clan.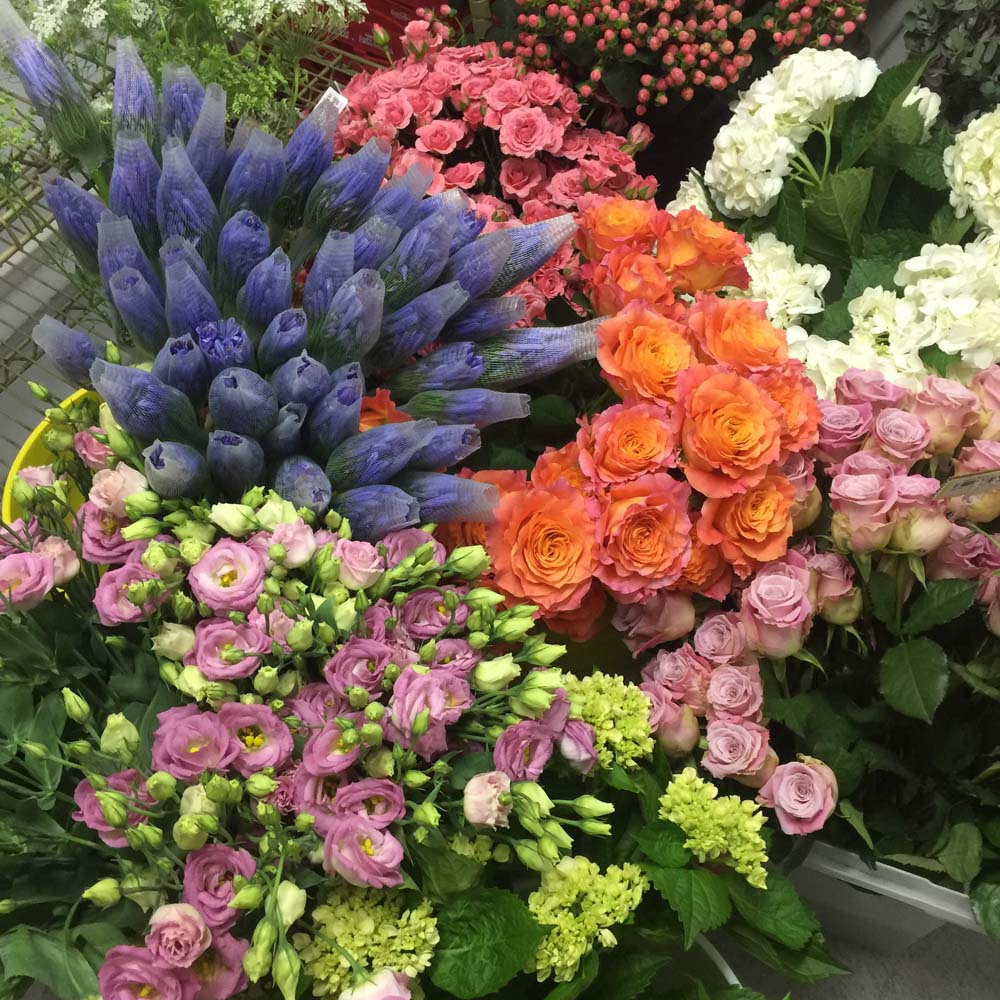 ---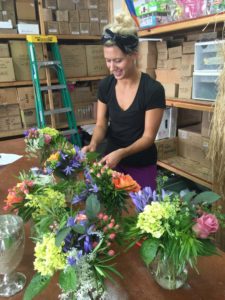 Colors For The Whole Day
Take a peek at those colors! What a combination! We love when our brides and grooms put full faith in us to whip up something amazing. It inspires us to create and design something totally new and different aside from the norm. Plus, our taste for color is out of this world.
Flowers used for the centerpieces, bouquets and boutonnieres/corsages: agapanthus, podacarpus, queen anne's lace, st johns wart (hypericum berry), mini hydrangeas, garden roses, eustoma, jasmine and clematis vines, assorted eucalyptus and a lot of love.
These large, flowing centerpieces filled the length of each beautifully crafted barn wood table (handmade by Alex of Monstrey Macdonald Event Rentals). Smaller goblet, tulip and cylindrical vases surrounded each centerpiece for additional color and height throughout the tables. And of course, votive candles scattered in between the florals were the perfect touch to finish off the table design we had envisioned.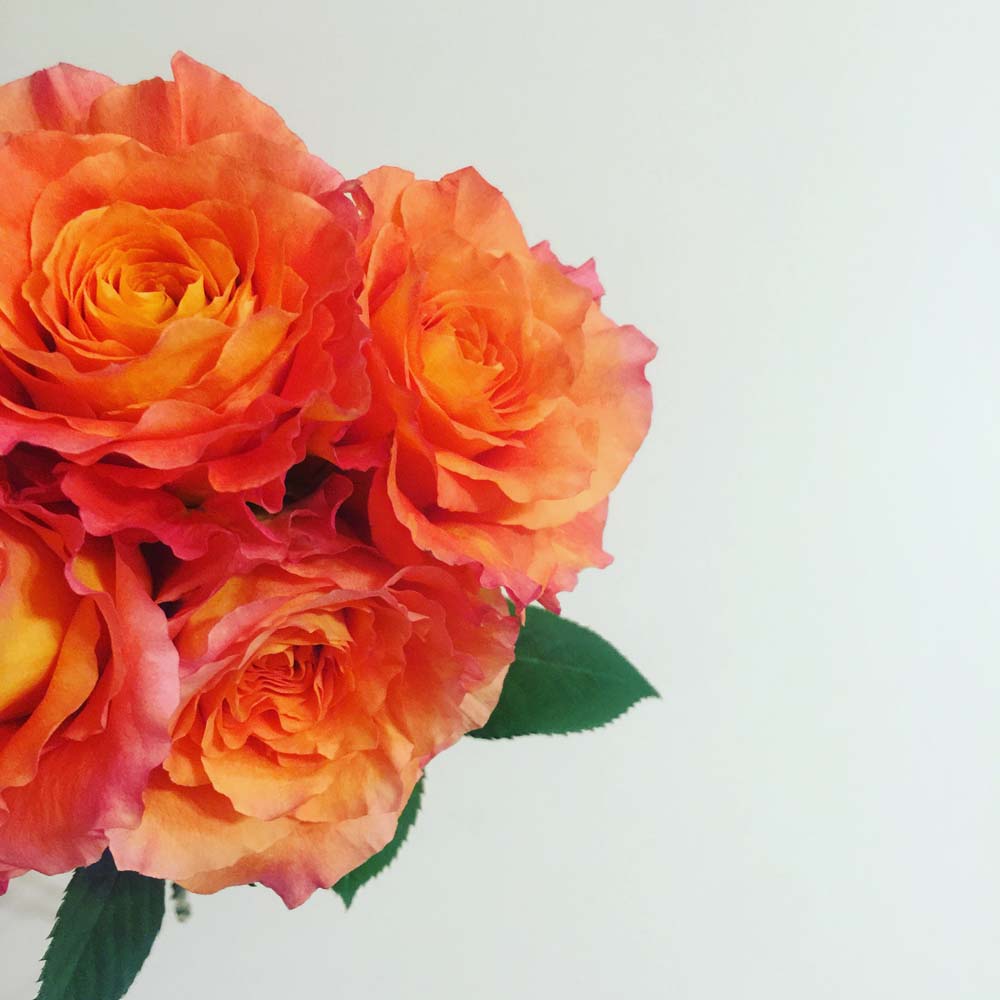 Aren't these garden roses absolutely stunning? That blend of orange and pink almost gives it an illusion of looking somewhat like a peach.
---
A Beautiful Venue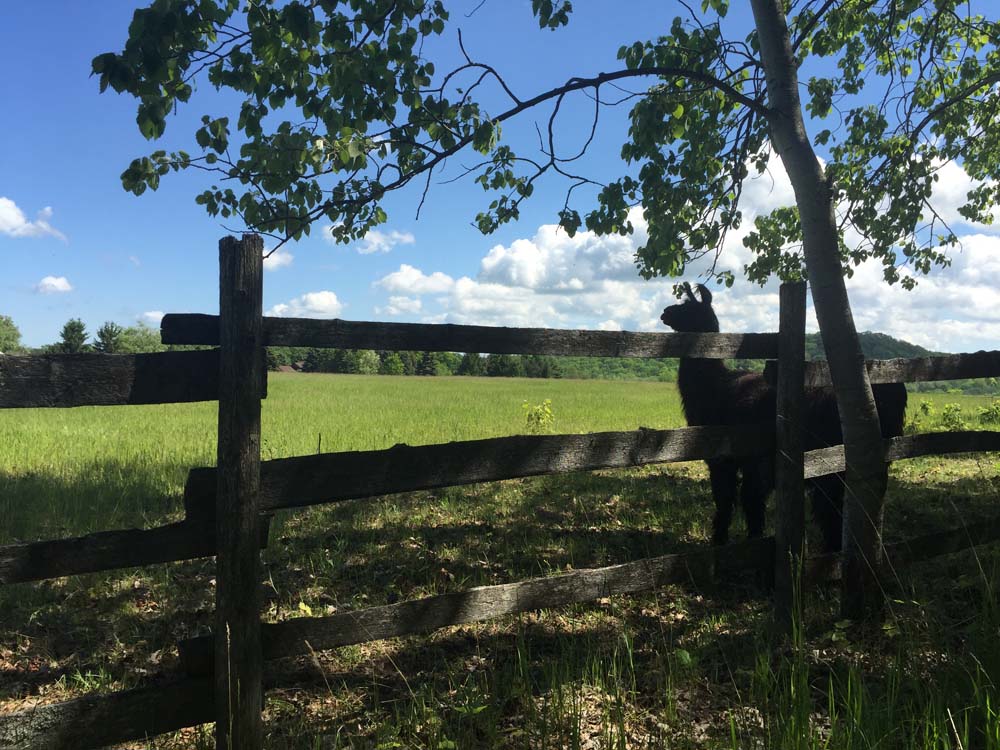 The Savoye wedding was held in Glen Arbor, Michigan at Snow Moon Ranch. Juliette manages this absolutely stunning property, which is also home to a handful of llamas. That's right, it is a llama farm! It is always wonderful entertainment to see guests eyes when they notice these fun creatures are waltzing around. Besides the animals, Snow Moon Ranch
has a beautiful view overlooking the dunes and the lake right at the ceremony site and a fantastic reception venue under the stars to celebrate into the wee hours of the night.
Hand-Lettering Makes Such A Nice Difference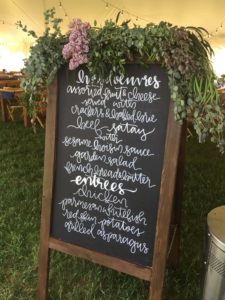 Caroline requested some really funky, unique signage to be made for her special day. Seating charts, a memo for those to "sign our guestbook" and a menu board were just a few that were hand crafted within the Amy Kate Design crew. ,
---
And… what a coincidence!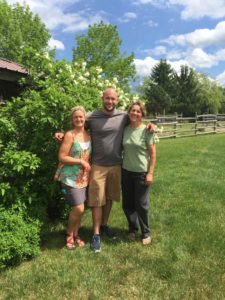 Amy, Alex and Juliette all share the same birthday! How funny is that? All going into the same business together and finding out that they get to throw a big celebration each May sure put a smile on their face. It was hard trying to convince them that this wasn't actually a surprise birthday party they were putting together for themselves 🙂
Special Thanks to: Snow Moon Ranch |  Monstrey McDonald Rentals | Greystone Catering